Viralurl
Warning
: fopen(/srv/users/serverpilot/tmp/ppssppmaster-com/phpfastcache/ppssppmaster.com/Files/22/c8/22c8a0de38e43e60658271a7b427b8bc.txt): failed to open stream: No space left on device in
/srv/users/serverpilot/apps/ppssppmaster-com/public/system/libraries/phpfastcache/vendor/phpfastcache/phpfastcache/src/phpFastCache/Core/Pool/IO/IOHelperTrait.php
on line
304Warning
: fwrite() expects parameter 1 to be resource, boolean given in
/srv/users/serverpilot/apps/ppssppmaster-com/public/system/libraries/phpfastcache/vendor/phpfastcache/phpfastcache/src/phpFastCache/Core/Pool/IO/IOHelperTrait.php
on line
305Warning
: fclose() expects parameter 1 to be resource, boolean given in
/srv/users/serverpilot/apps/ppssppmaster-com/public/system/libraries/phpfastcache/vendor/phpfastcache/phpfastcache/src/phpFastCache/Core/Pool/IO/IOHelperTrait.php
on line
306Warning
: fopen(/srv/users/serverpilot/tmp/ppssppmaster-com/phpfastcache/ppssppmaster.com/Files/22/c8/22c8a0de38e43e60658271a7b427b8bc.txt): failed to open stream: No space left on device in
/srv/users/serverpilot/apps/ppssppmaster-com/public/system/libraries/phpfastcache/vendor/phpfastcache/phpfastcache/src/phpFastCache/Core/Pool/IO/IOHelperTrait.php
on line
304Warning
: fwrite() expects parameter 1 to be resource, boolean given in
/srv/users/serverpilot/apps/ppssppmaster-com/public/system/libraries/phpfastcache/vendor/phpfastcache/phpfastcache/src/phpFastCache/Core/Pool/IO/IOHelperTrait.php
on line
305Warning
: fclose() expects parameter 1 to be resource, boolean given in
/srv/users/serverpilot/apps/ppssppmaster-com/public/system/libraries/phpfastcache/vendor/phpfastcache/phpfastcache/src/phpFastCache/Core/Pool/IO/IOHelperTrait.php
on line
306Warning
: fopen(/srv/users/serverpilot/tmp/ppssppmaster-com/phpfastcache/ppssppmaster.com/Files/22/c8/22c8a0de38e43e60658271a7b427b8bc.txt): failed to open stream: No space left on device in
/srv/users/serverpilot/apps/ppssppmaster-com/public/system/libraries/phpfastcache/vendor/phpfastcache/phpfastcache/src/phpFastCache/Core/Pool/IO/IOHelperTrait.php
on line
304Warning
: fwrite() expects parameter 1 to be resource, boolean given in
/srv/users/serverpilot/apps/ppssppmaster-com/public/system/libraries/phpfastcache/vendor/phpfastcache/phpfastcache/src/phpFastCache/Core/Pool/IO/IOHelperTrait.php
on line
305Warning
: fclose() expects parameter 1 to be resource, boolean given in
/srv/users/serverpilot/apps/ppssppmaster-com/public/system/libraries/phpfastcache/vendor/phpfastcache/phpfastcache/src/phpFastCache/Core/Pool/IO/IOHelperTrait.php
on line
306Warning
: fopen(/srv/users/serverpilot/tmp/ppssppmaster-com/phpfastcache/ppssppmaster.com/Files/3e/7f/3e7fe2ca3e94c280fb8e705bd3a4537a.txt): failed to open stream: No space left on device in
/srv/users/serverpilot/apps/ppssppmaster-com/public/system/libraries/phpfastcache/vendor/phpfastcache/phpfastcache/src/phpFastCache/Core/Pool/IO/IOHelperTrait.php
on line
304Warning
: fwrite() expects parameter 1 to be resource, boolean given in
/srv/users/serverpilot/apps/ppssppmaster-com/public/system/libraries/phpfastcache/vendor/phpfastcache/phpfastcache/src/phpFastCache/Core/Pool/IO/IOHelperTrait.php
on line
305Warning
: fclose() expects parameter 1 to be resource, boolean given in
/srv/users/serverpilot/apps/ppssppmaster-com/public/system/libraries/phpfastcache/vendor/phpfastcache/phpfastcache/src/phpFastCache/Core/Pool/IO/IOHelperTrait.php
on line
306
ppssppmaster.com -Viralurl Thank you, Frank and Colin! I have met some wonderful business partners with ViralURL! I have found this to be one of the most successful ways to meet new people that are truly looking for success in their business(es).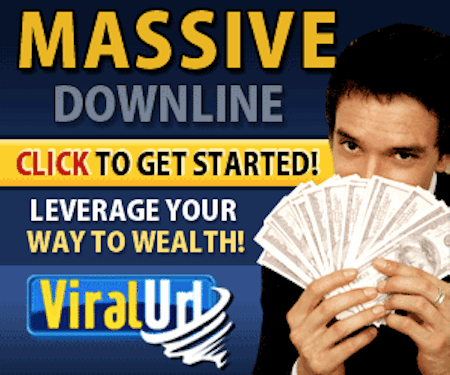 DownloadSource: antonamoto.com
Viralurl .de. Hier sollte eine Beschreibung angezeigt werden, diese Seite lässt dies jedoch nicht zu.
Viralurl.com. Loading Captcha If it doesn't load, please disable the Adblock on your computer, whitelist authedmine.com or switch to Google reCAPTCHA or Solve Media, Inc!
Official viralurl blog. Today Frank & I (Colin) want to tell you about a new traffic generator by our Aussie mate Walter Bayliss. This new site is called Instant Blog Subscribers and it's a POWERFUL traffic generation system.
Viralurl Unsubscribe, Viralurl Rabatt, Viralurl Erfahrung, Viralurl Erfahrungen, Viralurl Review
Galleries of Viralurl