Ps2 Emulator
Warning
: fopen(/srv/users/serverpilot/tmp/ppssppmaster-com/phpfastcache/ppssppmaster.com/Files/48/6d/486d9ba2618590132a1f3fbc6834fdb9.txt): failed to open stream: No space left on device in
/srv/users/serverpilot/apps/ppssppmaster-com/public/system/libraries/phpfastcache/vendor/phpfastcache/phpfastcache/src/phpFastCache/Core/Pool/IO/IOHelperTrait.php
on line
304Warning
: fwrite() expects parameter 1 to be resource, boolean given in
/srv/users/serverpilot/apps/ppssppmaster-com/public/system/libraries/phpfastcache/vendor/phpfastcache/phpfastcache/src/phpFastCache/Core/Pool/IO/IOHelperTrait.php
on line
305Warning
: fclose() expects parameter 1 to be resource, boolean given in
/srv/users/serverpilot/apps/ppssppmaster-com/public/system/libraries/phpfastcache/vendor/phpfastcache/phpfastcache/src/phpFastCache/Core/Pool/IO/IOHelperTrait.php
on line
306Warning
: fopen(/srv/users/serverpilot/tmp/ppssppmaster-com/phpfastcache/ppssppmaster.com/Files/48/6d/486d9ba2618590132a1f3fbc6834fdb9.txt): failed to open stream: No space left on device in
/srv/users/serverpilot/apps/ppssppmaster-com/public/system/libraries/phpfastcache/vendor/phpfastcache/phpfastcache/src/phpFastCache/Core/Pool/IO/IOHelperTrait.php
on line
304Warning
: fwrite() expects parameter 1 to be resource, boolean given in
/srv/users/serverpilot/apps/ppssppmaster-com/public/system/libraries/phpfastcache/vendor/phpfastcache/phpfastcache/src/phpFastCache/Core/Pool/IO/IOHelperTrait.php
on line
305Warning
: fclose() expects parameter 1 to be resource, boolean given in
/srv/users/serverpilot/apps/ppssppmaster-com/public/system/libraries/phpfastcache/vendor/phpfastcache/phpfastcache/src/phpFastCache/Core/Pool/IO/IOHelperTrait.php
on line
306Warning
: fopen(/srv/users/serverpilot/tmp/ppssppmaster-com/phpfastcache/ppssppmaster.com/Files/48/6d/486d9ba2618590132a1f3fbc6834fdb9.txt): failed to open stream: No space left on device in
/srv/users/serverpilot/apps/ppssppmaster-com/public/system/libraries/phpfastcache/vendor/phpfastcache/phpfastcache/src/phpFastCache/Core/Pool/IO/IOHelperTrait.php
on line
304Warning
: fwrite() expects parameter 1 to be resource, boolean given in
/srv/users/serverpilot/apps/ppssppmaster-com/public/system/libraries/phpfastcache/vendor/phpfastcache/phpfastcache/src/phpFastCache/Core/Pool/IO/IOHelperTrait.php
on line
305Warning
: fclose() expects parameter 1 to be resource, boolean given in
/srv/users/serverpilot/apps/ppssppmaster-com/public/system/libraries/phpfastcache/vendor/phpfastcache/phpfastcache/src/phpFastCache/Core/Pool/IO/IOHelperTrait.php
on line
306Warning
: fopen(/srv/users/serverpilot/tmp/ppssppmaster-com/phpfastcache/ppssppmaster.com/Files/98/bf/98bf31d7f469c35fc2417678e3cbb77d.txt): failed to open stream: No space left on device in
/srv/users/serverpilot/apps/ppssppmaster-com/public/system/libraries/phpfastcache/vendor/phpfastcache/phpfastcache/src/phpFastCache/Core/Pool/IO/IOHelperTrait.php
on line
304Warning
: fwrite() expects parameter 1 to be resource, boolean given in
/srv/users/serverpilot/apps/ppssppmaster-com/public/system/libraries/phpfastcache/vendor/phpfastcache/phpfastcache/src/phpFastCache/Core/Pool/IO/IOHelperTrait.php
on line
305Warning
: fclose() expects parameter 1 to be resource, boolean given in
/srv/users/serverpilot/apps/ppssppmaster-com/public/system/libraries/phpfastcache/vendor/phpfastcache/phpfastcache/src/phpFastCache/Core/Pool/IO/IOHelperTrait.php
on line
306
ppssppmaster.com -Ps2 Emulator Der kostenlose PCSX2 Emulator simuliert eine PlayStation 2 auf Ihrem Windows-Rechner. PCSX2 PCSX2 macht aus Ihrem Rechner eine PlayStation 2, indem das kostenlose Tool das Betriebssystem der Sony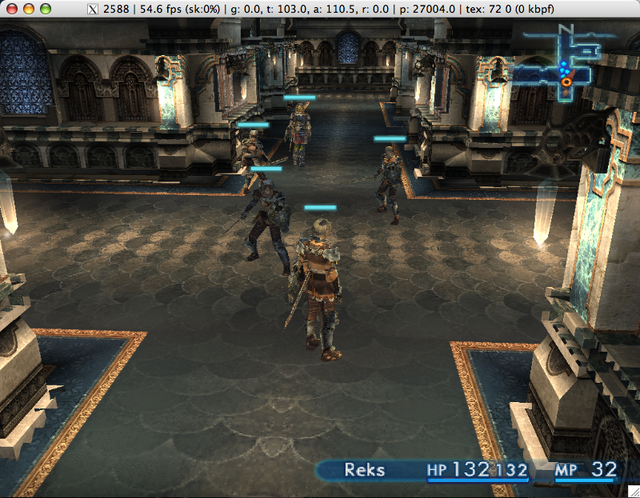 DownloadSource: osxdaily.com
The playstation 2 emulator. You may have heard from various sources that a second Ps2 Emulator for Android was seen on the Google Play Store called DamonPS2. Initially, we were very happy to learn that a new developer had taken the initiative to begin work on a new PS2 emulator for a mobile platform; a daunting task in itself that we applaud them for. After further investigation however, we learned that there were rather striking resemblances to PCSX2 contained in the new emulator.
Wie mit pcsx2 emulator playstation 2 spiele auf pc spielen?. PCSX2 ist der erste PS2-Emulator, der anschaulich bewiesen, dass PS2-Emulation möglich ist. Die Entwicklung der PCSX2 begann im Jahr 2001 durch Linuzappz und Schatten waren Programmierer für den Playstation-Emulator, PCSX erneut geladen.
Playstation 2 emulators. Playstation 2 Emulators The Sony Playstation 2 Successor to the original and is considered by the most as the best & most popular console of it's generation.
Ps2 Emulator Mac, PS3 Emulator, PS1 Emulator for Android, PS2 Emulator for PC, PS2 Controller
Galleries of Ps2 Emulator